Co po studiach ekonomicznych
Niemal każdy młody człowiek po ukończeniu nauki w szkole średniej często do końca nie wie, jaki kierunek studiów wybrać. Praktycznie co roku zmieniała się moda na studiowanie określonych kierunków, ale i tak po ich ukończeniu nie wiadomo co dalej. Ta niewiadoma spowodowana jest ciągle zmieniającym się rynkiem pracy, a w szczególności jego aktualnym zapotrzebowaniem. Co po studiach ekonomicznych?
Wybór odpowiedniego kierunku studiów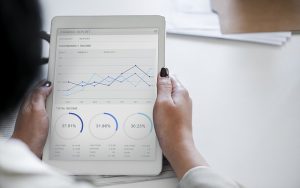 I tak w zasadzie od zawsze dobrym kierunkiem studiów, a jednocześnie bardzo drogim były i nadal są studia na Akademii Medycznej. Potem studia prawnicze i studia na Politechnice. Kilka lat temu modnym kierunkiem były studia Marketingu i Zarządzania. Jednak praktycznie od zawsze często wybieranym kierunkiem studiów są studia ekonomiczne. Jednak pytanie co po studiach ekonomicznych jeszcze często jest zadawane.
Z reguły studia podzielone są na dwa etapy. Pierwszy etap trwa 3 lata i uzyskuje się po nim stopień licencjata. Bywa, że już po ukończeniu tego pierwszego etapu studenci kończą swoją edukację na studiach wyższych. Zwykle jest to spowodowane ogólnym brakiem chęci do dalszej edukacji, brakiem funduszy, a nierzadko w ogóle jakimikolwiek przyczynami natury rodzinnej, a nawet względami związanymi z utratą zdrowia studenta. Dalej ma miejsce drugi etap nauki, który kończy się stopniem magistra. Oczywiście wyjątek stanowią studia medyczne, które razem trwają sześć lat.
Studiowanie ekonomii
Studia ekonomiczne, to też niełatwy "chleb na uczelni". Jednak po ich ukończeniu studenci rzadziej już zadają sobie pytanie; co po studiach ekonomicznych. A zajęcia na nich dzielą się na ćwiczenia i wykłady. Zajęć zwykle jest nieco mniej niż w szkole, choć zależy to od kierunku studiów. Wszystkim wiadomo, że to właśnie ekonomia cieszy się sporą popularnością wśród przyszłych studentów. Ekonomia cały czas utrzymuje się w czołówce najbardziej obleganych kierunków studiów i nawet do dziś zajmuje miejsce w TOP10 rankingów często wybieranych studiów. Powszechnie wszyscy pytają, dlaczego tak się dzieje? Odpowiedź jest bardzo prosta, bo studia ekonomiczne dają wiele możliwości.
Co po studiach ekonomicznych?
A zatem, co po studiach ekonomicznych? Po ukończeniu tego kierunku studiów jest mnóstwo możliwości. Wśród najpopularniejszych specjalizacji jest rachunkowość, finanse, ubezpieczenia, analiza gospodarcza oraz gospodarowanie nieruchomościami. Jak widać po ukończeniu tego kierunku studiów szykują się same atrakcyjne zawody. Absolwent ekonomii może z powodzeniem rozpocząć pracę w banku, w prywatnych przedsiębiorstwach – krajowych i zagranicznych, w jakimś znanym, czy mniej znanym towarzystwie ubezpieczeniowym. Ponadto w funduszach inwestycyjnych, lokalnych samorządach, a nawet po prostu w biurze rachunkowym czy w biurze doradztwa podatkowego. Jak widać możliwości jest wiele, a pytanie co po studiach ekonomicznych może stać się już nieaktualne.
Wiedza ekonomiczna i inwestowanie na giełdzie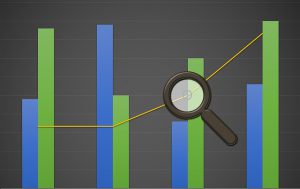 Jednak po studiach ekonomicznych niekoniecznie musisz szukać pracy na etacie. Jakie są więc alternatywy? Przede wszystkim musisz wiedzieć, że studia ekonomiczne dają ci bogatą wiedzę z zakresu mechanizmów rządzących gospodarską zarówno w skali globalnej, jak w ramach ograniczonych rynków lokalnych. A to daje bardzo solidne podstawy do samodzielnego inwestowania na giełdzie. Oczywiście nie można tego porównać do pracy na etacie, jednak jeśli mamy w sobie spore pokłady odwagi i jakiś konkretny zaoszczędzony kapitał, to uzbrojeni w wiedzę ekonomiczną, możemy sobie na giełdzie poradzić. A warto wiedzieć, że inwestowanie daje nam zdecydowanie większe możliwości zarobku niż praca na etacie.
W przypadku umowy o pracę mamy określony poziom miesięcznych zarobków. Jeśli żyjemy z zysków giełdowych, to sprawa wygląda zupełnie inaczej. Tutaj nie ma żadnych ograniczeń. Trzeba jednak pamiętać, że inwestowanie zawsze wiąże się z pewnym poziomem ryzyka. Dlatego nie jet to zajęcie dla wszystkim. Potrzebujemy bowiem odpowiednich cech psychologicznych, aby wytrzymać na giełdzie. Jednak wydaje się, że fakt ukończenia przez nas studiów ekonomicznych daje nam pewną przewagę nad innymi graczami giełdowymi, którzy takiej wiedzy nie posiadają. Warto więc wykorzystać te 5 lat ciężkich studiów. Zarabianie na giełdzie może być ciekawym sposobem na życie. O ile uda nam się znacznie ograniczyć ryzyko strat.