Jak oszczędzać pieniądze?
Wielu z nas marzy o tym, by zacząć oszczędzać. Niestety nie jest to takie proste. Pod koniec miesiąca już zaczynamy zastanawiać się ile dni jeszcze do kolejnego przelewu. Wszyscy wiemy, że musimy zacząć oszczędzać. Musimy oszczędzać te duże kwoty na emeryturę, bo chyba niewielu z Was liczy na ZUS, oraz te mniejsze kwoty, na wakacje, nowy samochód, czy wypasiony rower. Niestety wielu z nas tylko marzy o oszczędzaniu. Prawda jest taka, że marzenia rzadko kiedy się spełniają. Plany to co innego. Jaka jest różnica między marzeniem, a planem? Plan jest to marzenie z datą realizacji. Ot, i cała tajemnica. Łatwo powiedzieć trochę trudniej zrealizować. Ale przejdźmy do konkretów. Zastanawiacie się jak oszczędzać pieniądze? Oto kilka podstawowych zasad.
Jak oszczędzać pieniądze?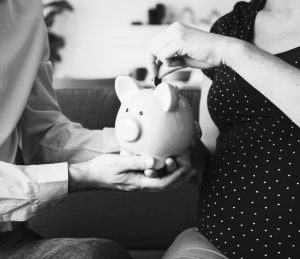 Zakładam, że od pierwszego do pierwszego żyjesz nie przymierając głodem. Bez problemu regulujesz stałe zobowiązania, i nawet starcza Ci pieniędzy na kilka wyjść do kina, czy restauracji ze znajomymi. Jeżeli tak Twoje oszczędzanie nie będzie tak bardzo skomplikowane. Po prostu, zaraz po otrzymaniu wypłaty przelej 200 zł na rachunek oszczędnościowy. I tu już słyszę Twoje zastrzeżenia, że 200 złotych to wcale nie tak mało z Twojej wypłaty. Tyle wcale nie wydajesz na przyjemności. Błąd. Wydajesz, tylko sobie tego nie uświadamiasz. Wydajemy bardzo dużo małych kwot, o których nie mamy pojęcia. Czy tak na prawdę wiesz ile pieniędzy w miesiącu wydajesz na energetyki w czasie codziennych zakupów, kawę z automatu, czy za dużo jedzenia, które i tak wyląduje w śmieciach. Warto przemyśleć takie wydatki. Nie mówię, że masz sobie odmówić wszystkich drobnych przyjemności. Zredukuj je, ale najpierw musisz je sobie uświadomić.
Kolejnym buntem z Twojej strony będzie założenie, że oszczędzając 200 złotych miesięcznie będziesz musiał latami odkładać na coś konkretnego. Tak. W pewnym sensie masz rację, chociaż nie do końca się z Tobą zgodzę. W tym eksperymencie nie tyle chodzi o pieniądze, co o wytworzenie w sobie określonego nawyku. Odkładając tak niewielką kwotę za parę miesięcy dotrze do Ciebie, że wcale tego nie odczuwasz i wtedy będziesz gotowy na powiększenie tej sumy.
Pytasz, jak oszczędzać pieniądze?
Jeżeli nie podoba Ci się poprzednia metoda podsunę Ci łatwiejszy pomysł. Zorganizuj sobie skarbonkę. Tak, skarbonkę. Wiem, że wydaje się to dziecinne, ale uwierz, to ma sens. Do skarbonki wrzucaj wszystkie drobne, które zostaną Ci w portfelu. Uwierz mi, pod koniec miesiąca będziesz zaskoczony jak dużo uzbierałeś. Jest to metoda dla osób, które jednak nie są w stanie jednorazowo wpłacić na konto kwoty 200 zł. Myślę, że pod koniec miesiąca będziesz zdziwiony kwotą, która jest w skarbonce i na początku kolejnego miesiąca bez skrupułów skorzystasz z konta oszczędnościowego. Założymy się?
Metoda planowania domowego budżetu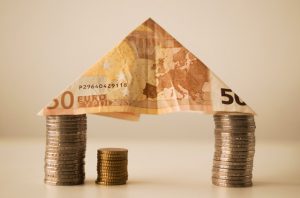 Dobrym pomysłem na oszczędzenie określonej kwoty pieniędzy jest planowanie swojego budżetu. Aby je rozpocząć będziemy musieli przynajmniej przez jeden miesiąc dokładnie zapisywać wszystkie swoje wydatki. Oczywiście okres jednego miesiąca nie będzie w pełni miarodajny jednak może dać już nam jakiś ogląd na sytuację. Wydatki powinniśmy podzielić na kategorie. Im więcej kategorii tym lepiej i tym lepsze będziemy mieli rozeznanie w naszych wydatkach. Ale to także więcej pracy związanej z zapisywaniem wszystkich wydatków oraz więcej danych do analizy. Po miesiącu takich zapisków będziemy mieli czarne na białym wypisane na co wydaliśmy pieniądze. Korzystając z arkuszy kalkulacyjnych będziemy mogli przedstawić to w formie graficznego wykresu. Pozostanie nam już tylko analiza wydatków. Będzie się trzeba zastanowić, które wydatki są całkowicie zbędne i należy z nich zrezygnować a które można z powodzeniem ograniczyć, aby móc oszczędzić daną kwotę pieniędzy.
Takie rozpisywanie wydatków może nam także uzmysłowić, że czasami zupełnie absurdalnie wydajemy znaczą część naszego domowego budżetu. Pomoże też efektywniej zarządzać swoimi własnymi pieniędzmi, a taka umiejętność jest przecież nieoceniona.
Jak więc widać oszczędzanie pieniędzy wcale nie musi być takie trudne i wcale nie musimy zarabiać sporych kwot by co miesiąc odłożyć określona sumę pieniędzy. Wystarczy jedynie odrobina samozaparcia i zmysł analityczny.