Jak szybko załatwić rozwód
Typowa historia: on zakochany, ona jeszcze bardziej. Pobierają się pełni nadziei na długie i piękne życie. Życie natomiast jest życiem i przynosi różne scenariusze. Wielu parom udaje się z większymi lub mniejszymi wzlotami i upadkami przejść przez życie bez szwanku. Natomiast niektóre mają do pokonania nie lada trudności i po prostu im wspólne życie nie wychodzi. Co wtedy? Jak szybko załatwić rozwód?
Decyzja o rozstaniu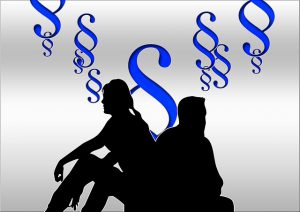 Decyzja o rozstaniu na pewno nie jest łatwa. Każdy przecież się w swoim partnerze kiedyś za coś zakochał. Uczucie z czasem gaśnie, problemy się piętrzą a cierpliwości nie starcza na łagodne zakończenie sporów. dotychczasowa rutyna zabija romantyczne wyobrażenia, opowieści koleżanek i kolegów z pracy jedynie utwierdzają nas w tym, że rozwód to jedyne słuszne wyjście. Pamiętając rzewne słowa przysięgi małżeńskiej postanawiamy jednak spróbować to wszystko poskładać do kupy. Umawiamy się na terapię dla par. Sesja za sesją mija a w związku nie zmienia się niestety nic.
I co teraz?
Jak szybko załatwić rozwód?
Jeśli wszystkie znaki na niebie i ziemi mówią, że partner się nie zmieni, że nie przestanie pić, bić, lub odwrotnie – nie zacznie bardziej angażować się w domowe obowiązki i relację, w tym miejscu należy postawić kropkę.
Decyzja o rozwodzie jest bardzo trudna. Osoba która się na rozwód decyduje ma poczucie porażki. Społecznie rozwodnicy są w dzisiejszych czasach akceptowani, ale nie we wszystkich środowiskach. Nadal bywa że są piętnowani, niechętnie z rozwodnikami wchodzi się w nowe relacje, są traktowani jako ludzie z bagażem. Opinia publiczna to jedna rzecz z którą przyjdzie się nam podczas rozwodu zmierzyć. Kolejna natomiast to sam proces i czynności formalne. Sam fakt podjęcia decyzji o rozwodzie to dopiero początek drogi, niekiedy długiej i trudnej.
Istnieje wiele agencji i biur doradztwa prawnego, które są nam w stanie podpowiedzieć jak szybko załatwić rozwód. Jest to nieoceniona pomoc, ponieważ ilość potrzebnych dokumentów do skompletowania sprawy, mnogość kruczków prawnych i ilość decyzji do podjęcia przyprawia o ból głowy. Rzadko kiedy proces rozwodowy jest szybki i łatwy. Często współmałżonkowie mają wspólne majątki, którymi niełatwo jest się podzielić. Niełatwo jest również pogodzić rozstanie z opieką nad dziećmi. O nie często toczy się szczególnie zajadła walka, bo pomimo że małżonkowie się już szczególnym uczuciem nie darzą, do dziecka uczucia z reguły są bardzo silne. Jest to też ostatni element władzy jaki małżonkowie pragną sobie wytknąć. Nie bójmy się więc z ofert biur prawniczych zajmujących się sprawami rozwodowymi korzystać. Ich doświadczenie i biegłość w procedurach ułatwi ten trudny proces i sprawi że może będzie choć odrobinę mniej bolesny. Warto oddać tak poważne sprawy w ręce specjalistów.
Życie po rozwodzie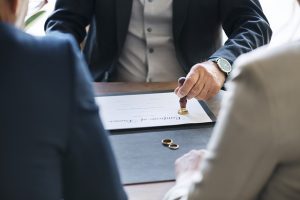 Jednak sam rozwód nie załatwi wszelkich problemów. Oczywiście jeśli byliśmy parą bezdzietną to w zasadzie sprawa jest dość jasna. Rozchodzicie się i koniec tematu. Jednak jeśli macie dzieci sprawa mocno się komplikuje. Oczywiście kwestia opieki rodzicielskiej będzie rozstrzygnięta na sprawie rozwodowej. Jeśli jednak nie chcecie przeciągać tego tematu to warto spróbować się dogadać w tej kwestii. Niezależnie od tego jakie będą ostateczne rozstrzygnięcia to musicie przygotować się na życie po rozwodzie. Mając wspólne potomstwo chcąc nie chcąc będziecie skazani na utrzymywanie ze sobą kontaktu. Jakie więc znaleźć najlepsze rozwiązanie dla takiej sytuacji?
Przede wszystkim warto do tego problemu podejść zupełnie racjonalnie, w sposób pozbawiony emocji. Musicie sobie uświadomić, że już jesteście po rozwodzie i rozdrapywanie starych ran nie ma sensu. Najlepiej jeśli będziecie się traktować jak dobrzy przyjaciele. Takie rozwiązanie będzie z pewnością najlepsze dla waszych dzieci. Kolejne wasze kłótnie byłyby dla nich niewątpliwe traumą. Musicie schować swoje wszystkie zadry i skupić się na jak najlepszym wychowaniu swoich dzieci. Albowiem to, że wasze małżeństwo się nie udało, nie oznacza przecież, że nie jesteście dobrymi rodzicami.