W dzisiejszych czasach rynek pracy robi się coraz bardziej przyjazny dla pracownika, ponieważ bezrobocie sukcesywnie spada. W dużych miastach brakuje rąk do pracy. Firmy poszukują fachowców na teraz i płacą bardzo solidne pensje. Gorzej jest w mniejszych miejscowościach. Tam o pracę jest naprawdę ciężko, ponieważ nie ma dużych firm, które generują potrzebę zatrudnienia nowych ludzi. Etaty pojawiają się zazwyczaj jak starszy pracownik odchodzi na zasłużoną emeryturę. Mówi się, że osoby po studiach mają ciężko o dobrą pracę, ponieważ nie mają doświadczenia. Natomiast jak znaleźć pracę po 50?
Jak znaleźć pracę po 50?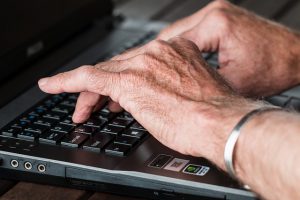 Pytanie może na pozór wydawać się niezasadne, ponieważ w tym wieku osoba powinna być łakomym kąskiem dla pracodawców. Tak niestety często nie jest. Osoby z dużym doświadczeniem mogą być solą w oku dla zatrudniających, ponieważ właściciel chce mieć najlepszą kadrę i bardzo chętnie zatrudniłby taką osobę, ale brak czasu powoduje, że rekrutuje dyrektor czy kierownik. W jego interesie jest, aby osoba zatrudniona nie przewyższała go kompetencjami. W tym wieku zmiana branży jest bardzo trudna i ryzykowna. Po  50 roku życia dużo trudniej chłonie się nową wiedzę. Pracodawcy, którzy są długo na rynku wolą budować swoje zespoły od najniższego szczebla. Potem wraz z doświadczeniem i oddaniem dla firmy następują awanse.
Zatrudnianie osoby z zewnątrz na wysokie stanowisko mogłoby zachwiać strukturą zatrudnienia w firmie. Dlatego osoby starsze też nie mają tak łatwo o dobrą pracę. Dla panów często zostaje bycie taksówkarzem, ochroniarzem albo stróżem nocnym, a panie mogą być recepcjonistkami albo opiekunkami. To smutne, ale bardzo często tak się niestety dzieje. Dlatego osoby starsze bardzo często trzymają się kurczowo posady, aby na ostatnie lata pracy do emerytury nie szukać nowego zatrudnienia. Oczywiście każda branża jest specyficzna i nie można generalizować. W niektórych zawodach doświadczenie jest wagę złota i tam osoba po 50 jest rozchwytywana. Szukać pracy można poprzez znajomych, ogłoszenia w gazecie czy internecie. To są najpopularniejsze metody.
Oferty z Urzędu Pracy
Można też skorzystać z ofert z Urzędu Pracy. Można też pomyśleć o założeniu swojej działalności i stworzeniu miejsca pracy dla siebie. Wiele osób, które świadczy usługi korzysta z tego rozwiązania. Niezależność jest bardzo ważna, ponieważ sami dla siebie jesteśmy szefami. Oczywiście trzeba płacić samemu składki i liczyć, że klienci będą dopisywać. Dlatego każda osoba musi się zdecydować, co dla niej będzie najkorzystniejsze. Prędzej czy później na pewno znajdzie się dogodne rozwiązanie. Warto zapytać najbliższych przyjaciół o radę, co zrobić w takiej sytuacji. Czasami spojrzenie zewnątrz jest bardzo cenne i może dostarczyć nowych przemyśleń.
A może własna firma?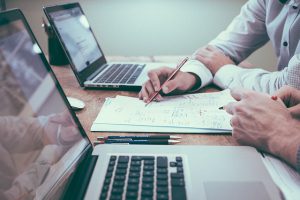 Niestety będą również takie osoby po 50 roku życia, które nie będą w stanie znaleźć satysfakcjonującego dla siebie zajęcia. Co w takiej sytuacji mogą zrobić? Czy jedynym wyjściem dla nich jest wegetacja na bezrobociu? Oczywiście taka osoba ma jeszcze jedną możliwość. Skoro nie może znaleźć zatrudnienia, to nic nie stoi na przeszkodzie, aby założyła własną firmę. To oczywiście zawsze jest pewnego rodzaju ryzyko. Nigdy nie wiadomo czy pomysł na biznes wypali. Ale wydaje się, że jest to jednak najlepsze wyjście z tej zdecydowanie patowej sytuacji. Dodatkowo warto wiedzieć, że spore możliwości zarabiania tkwią w internecie. Nie trzeba mieć jakiegoś cudownego pomysłu na biznes. Można zostać choćby freelancerem i utrzymywać się z różnego rodzaju zleceń. Oczywiście trzeba się nastawić na mnóstwo pracy i wewnętrzną mobilizację, jednak jest to jak najbardziej do ogarnięcia.
Naturalnie pewnym problemem mogą być tutaj koszty związane z prowadzeniem firmy. Przecież musimy co miesiąc opłacać stałą kwotę składki do ZUS, bez względu na osiągane dochody. Jednak jeśli jest to nasza pierwsza firma, to będziemy mogli skorzystać z 2-letniego okresu preferencyjnych warunków. A sprowadza się to do obniżonej o połowę składki ZUS. Dodatkowo jako osoby po 50 możemy również liczyć na różnego rodzaju dofinansowania na otwarcie działalności gospodarczej. Warto popytać o taką możliwość choćby w Urzędzie Pracy, a także w instytucjach związanych z rozdysponowywaniem środków z Unii Europejskiej.