Na jaką umowę zatrudnić pracownika
Większość firm dochodzi do takiego etapu swojej działalności gospodarczej, że zastanawiają się nad zatrudnieniem pracownika. Dla niektórych firm jest to decyzja prostsza, dla innych trudniejsza, wiele zależy od nastawienia kierownictwa, w praktyce szefa, a także od możliwości finansowych. Niektórzy szefowie uważają, że to oni zrobią wszystko najlepiej, w takim przypadku raczej nie ma sensu zatrudniać pracownika. Kiedy jednak w firmie brakuje rąk do pracy a szef jest przekonany, że pracownik może skutecznie pomóc i usprawnić pracę, jest to bardzo dobry powód do poszukania pracownika. Na jaką umowę zatrudnić pracownika?
Na jaką umowę zatrudnić pracownika?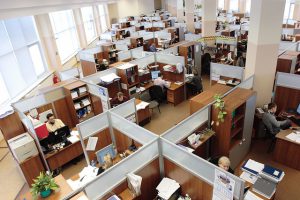 Wbrew pozorom nie ma tutaj dowolności. Każda umowa ma swoje określone prawa i sytuacje, w których można ją zastosować. Najbardziej powszechna dla zatrudnienia pracownika jest oczywiście umowa o pracę, która daje pracownikowi wachlarz praw pracowniczych. Pracownik ma prawo do płatnego urlopu. Nie ma mowy o płatnym urlopie na umowie zlecenie czy umowie o dzieło, chyba, że pracownik inaczej umówi się ze swoim pracodawcą. Umowa zlecenie to najczęściej oferowane umowa dla studentów. Wynika to z faktu, że pracodawca nie musi odprowadzać za studentów składek ZUS. Dlatego też ta umowa jest niezwykle opłacalna dla pracodawcy. Wydaje się, że na pewnym etapie umowa-zlecenie może być też opłacalna dla samych młodych ludzi, dla uczniów i studentów. Zazwyczaj uczniowie bądź studenci dopiero zapoznają się z pracą i te doświadczenia na umowie zlecenie to dla nich pierwsza praca.
W takim przypadku umowa zlecenie nie jest zła. Na pewno jednak warto uważać na umowę o dzieło i tak ochoczo jej nie podpisywać. Umowa o dzieło nie zapewnia pracownikowi żadnych praw pracowniczych, ale nie zapewnia także ubezpieczenia zdrowotnego. Pracownik pracuje zatem bez żadnego ubezpieczenia. W razie jakiegokolwiek wypadku czy innej choroby pracownik nie ma prawa do korzystania z bezpłatnych świadczeń zdrowotnych. Można dużo zarabiać pracując w oparciu na umowę o dzieło, jednakże brak ubezpieczenia zdrowotnego powinien dyskwalifikować tę umowę w oczach wielu ludzi. Pracownik może oczywiście samodzielnie opłacić sobie składki zdrowotne w NFZ. W tej sytuacji jak najbardziej można pracować na umowę o dzieło i czerpać z tej pracy satysfakcję.
Kontrola Państwowej Inspekcji Pracy
Warto wiedzieć, że Państwowa Inspekcja Pracy coraz częściej kontroluje formy zatrudnienia ludzi. Coraz częściej zdarzają się kontrole w firmach dotyczące umów. Umowami interesuje się nie tylko Państwowa Inspekcja Pracy, ale także Zakład Ubezpieczeń Społecznych. Zakład Ubezpieczeń Społecznych bardzo chętnie zakwestionuje umowę o dzieło, ponieważ na tej umowie nie odprowadza się żadnych składek do ZUSu. Wybór umowy należy do pracodawcy, ale pracownik musi ten wybór zaakceptować.
Jak znaleźć odpowiedniego pracownika?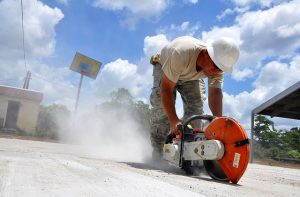 Obecna sytuacja na rynku pracy nie jest najlepsza patrząc z perspektywy pracodawców. Na dzień dzisiejszy pracowników jest zdecydowanie zbyt mało na zapotrzebowanie w różnym segmentach gospodarki. Co prawda sytuację nieco ratują pracownicy z Ukrainy, ale to również szybko może się skończyć. Albowiem Niemcy planują otwarcie dla Ukraińców swojego rynku pracy. Nie da się ukryć, że zarobki i poziom życia u naszego zachodniego sąsiada są na znacznie wyższym poziomie. Dlatego exodus Ukraińców do Niemiec jest całkiem realny. Więc jak w takim warunkach zatroszczyć się odpowiedni poziom zatrudnienia w swojej firmie?
Przede wszystkim aby skusić pracowników do podjęcia pracy właśnie w naszej firmie, powinniśmy zaproponować konkurencyjne warunki. Nie ma co się oszukiwać. Jeśli pracodawca proponuje umowę zlecenie i zarobki rzędu 1500 zł netto to raczej nie znajdzie pracownika. Obecnie kandydaci do podjęcia pracy korzystają z dobrej koniunktury i przebierają w ofertach, odrzucają szybko te najmniej atrakcyjne. Oprócz pensji na odpowiednim poziomie warto również zadbać od odpowiedni pakiet socjalny. Dobrym rozwiązaniem może być choćby karnet na siłownię, czy też zapewnienie dojazdu do pracy. Oczywiście rodzi to pewne koszty, jednak w ogólny bilansie pracodawca i tak wyjdzie na plus.
Gdzie szukać pracowników?
Kiedy już mamy doprecyzowaną politykę zatrudniania, warto byłoby sprawdzić, gdzie w zasadzie można szukać pracowników. Dobrą opcją są urzędy pracy. Zgłaszamy zapotrzebowanie i czekamy na chętnych. Warto również zamieścić ogłoszenia w portalach internetowych. Niektóre z nich są specjalnie dedykowane pod zamieszczanie ofert pracy.