Na początku lutego Robert Biedroń ogłosił mocny powrót do krajowej polityki. Tym razem tworzy własne ugrupowanie polityczne, które pod nazwą Wiosna najpierw weźmie udział w eurowyborach, a na jesieni 2019 roku w wyborach do sejmu. Czy nowa partia ma szanse na rozbicie duopolu PIS-PO na polskiej scenie politycznej? Czy jej program jest atrakcyjny dla polskiego wyborcy? Jaki jest program Wiosny Biedronia?
Robert Biedroń w polskiej polityce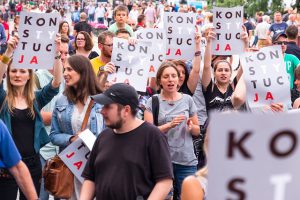 Wydaje się, że Wiosna to zupełnie nowy twór na polskiej scenie politycznej. Pierwsze sondaże są nawet bardzo obiecujące. Partia zgarnia tzw. premię za świeżość. Czy jest to jednak odczucie całkiem usprawiedliwione? Robert Biedroń przecież nie jest w polityce twarzą zupełnie nową, znikąd. Już znacznie wcześniej był posłem sejmu, kiedy jeszcze działał w Ruchu Palikota. Jeszcze znacznie wcześniej znany był jako działacz Sojuszu Lewicy Demokratycznej. Jednak dopiero jako poseł Ruchu Palikota dał się poznać jako osobowość medialna. Bardzo ważna była również śmiało deklarowana orientacja seksualna.
Robert Biedroń jako osoba homoseksualne stał się tym samym politykiem sprzyjającym środowisku LGBT. Na fali swojej popularności wyniesionej z prac sejmowych, Biedroń w 2014 roku został wybrany w wyborach samorządowych na prezydenta Słupska. Na tym polu dał się poznać jako wprawny organizator i samorządowiec. Dbał również o swój PR, że choćby wspomnieć można jego dojazdy rowerem do pracy. Od jakiegoś już czasu zaczęło się głośno mówić, że Biedroń byłby idealnym kandydatem na prezydenta Polski. Porównywano go choćby do Emanuela Macrona, czy też do gwiazdy kanadyjskiej polityki – Justina Trudeau.
Biedroń ogłasza Wiosnę
Na tej fali entuzjazmu Biedroń podjął decyzję o powrocie do polityki na szczeblu centralnym. I pierwszym poważnym krokiem w tym kierunku było ogłoszenie powstania jego autorskiego projektu politycznego – partii Wiosna. Na początku lutego na hucznym konwencie założycielskim Biedroń przedstawiał główne założeni programu nowej partii. Spotkało się to z dość różnymi opiniami. Cześć publicystów i opinii publicznej oczywiście jest zadowolona, że powstaje partia dość liberalna światopoglądowo. Widzą w tym szanse na normalizację stosunków obyczajowych w naszym kraju. Jednak część specjalistów podkreśla, że partia Biedronia może znacznie osłabić opozycję, tym bardziej, że Wiosna nie weszła do Koalicji Obywatelskiej. Przyjrzyjmy się jednak programowi partii, bo to w sumie od niego będzie zależało, komu Wiosna podbierze elektorat.
Program Wiosny Biedronia
Program Wiosny Biedronia jest mocno ugruntowany na polu problemów społecznych. W tej kwestii Wiosna postuluje choćby legalizacją małżeństw jednopłciowych, większe świadczenia dla osób niepełnosprawnych, czy też prawo kobiet do aborcji na żądanie do 12 tygodnia ciąży. Zwłaszcza pierwszy i trzeci z wymienionych tutaj punktów programu Wiosny są odważne i niemalże rewolucyjne. Dzięki nim partia może wiele stracić w kraju o tak znacznym odsetku katolików, jednak wydaje się, że więcej jednak może zyskać. Jeszcze nikt w Polsce nie proponował małżeństw dla gejów i lesbijek. Stąd też oferta Biedronia jest wręcz rewolucyjna. Ważne zmiany chce wprowadzić Wiosna również w edukacji, w tym najbardziej medialną zmianę czyli wyprowadzenie religii ze szkół.
Program gospodarczy według Wiosny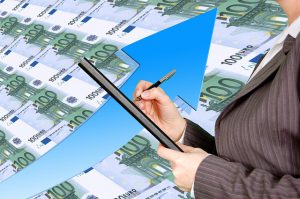 Również na polu gospodarczym Biedroń proponuje rozwiązania iście rewolucyjne. Na pierwszy ogień w programie Wiosny idzie likwidacja ZUS i KRUS. Oczywiście w postulatach nie mogło również zabraknąć podniesienia pensji minimalnej. Ciekawe rozwiązanie Biedroń proponuje w systemie emerytalnym. Postuluje on bowiem wprowadzenie emerytury minimalne na poziomie 1600 zł miesięcznie. I byłoby to świadczenie całkowicie nieopodatkowane. W dalszej kolejności w programie wiosny znajdziemy również zrównanie pensji mężczyzn i kobiet piastujących to samo stanowisko, a także podniesienie pensji nauczycieli.
Zdaniem Biedronia powinien zostać zlikwidowany Fundusz Kościelny, a Kościół powinien zostać opodatkowany. Czy tak radykalne postulaty Wiosny mają szanse na społeczny poklask w państwie wciąż zdominowanym przez narrację Kościoła. Wydaje się to wątpliwe, jednak warto powiedzieć, że Biedroń może zyskać poparcie osób młodych. Musi tylko jeszcze znaleźć sposób, aby zachęcić ich do głosowania, a wówczas zyska znacznie więcej szans na sukces wyborczy. Wówczas Wiosna ma szanse stać się trzecią realną siłą w polskiej polityce, rozbijając dotąd zabetonowany duopol PIS-PO. Polska polityka może stać się znacznie ciekawsza.