O co chodzi w taśmach Kaczyńskiego?
Od jakiegoś czasu z czołówek polskich mediów nie schodzi kwestia tzw. taśmy Kaczyńskiego. Sprawa została ujawniona przez Gazetę Wyborczą i z miejsca stała się głównym punktem szeroko zakrojonej debaty medialnej. O co chodzi w taśmach Kaczyńskiego? Postaramy się to nieco wyjaśnić?
O co chodzi w taśmach Kaczyńskiego?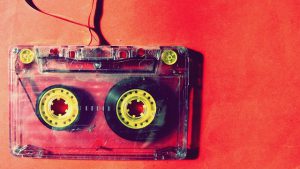 Gazeta Wyborcza jeszcze w styczniu opublikowała stenogramy rozmów pomiędzy między innymi Jarosławem Kaczyńskim, a austriackim biznesmenem Geraldem Birgfellnerem. Wcześniej zarządzana przez Instytut im. Lecha Kaczyńskiego spółka srebrna zleciła Austriakowi przygotowania pod realizację inwestycji przy ulicy Srebrnej w Warszawie. W trakcie nagranych rozmów Birgfellner domagał się od spółki Srebrna zapłaty za wykonane prace. Ta jednak odmówiła, dlatego Austriak poczuł się oszukany i złożył zawiadomienie o możliwości popełnienia przestępstwa. Obecnie toczą się przesłuchania Birgfellnera. Jak sprawa potoczy się dalej? Wszystko zależy od tego jak zareaguje prokuratura i czy zostanie wszczęte śledztwo w tej sprawie.
Inwestycja spółki Srebrna
Spółka Srebrna powstała jeszcze w latach 90. Uwłaszczyła się na majątku po Spółdzielni Wydawniczej "Prasa-Książka -Ruch" wcześniej przejętym przez Fundację Prasową "Solidarność" związaną ze środowiskiem Porozumienia Centrum – pierwszej partii Jarosława Kaczyńskiego. Obecnie spółka zarządzana jest przez Instytut im.Lecha Kaczyńskiego. Srebrna dysponuje atrakcyjną działką w centrum Warszawy. I na tej działce chciała wybudować dwie bliźniaczej wieże tzw. K-Towers. Następnie z tych wynajmu powierzchni biurowych spółka miała czerpać zyski. Według dziennikarzy Gazety Wyborczej uzyskane w ten sposób środki miały na lata zapewnić finansowanie projektom związanym z działalnością PIS-u.
Birgfellner nagrywa rozmowy
Spółka Srebrna zleca austriackiemu biznesmenowi Geraldowi Bigfellnerowi przygotowanie inwestycji. W tym celu podejmuje on wszelkie działania związane z otrzymaniem odpowiednich zgód na budowę, zapewnia inwestycji obsługę prawną. Jednak wyczuwa również, że z inwestycją może być kłopot i obawia się, czy dostanie zapłatę za wykonane dotychczas czynności. Dlatego zaczyna nagrywać rozmowy z Jarosławem Kaczyńskim i z ludźmi z zarządu Srebrnej. A spółka powoli zaczyna się inwestycji wycofywać. Z nagranych rozmów wynika, że Kaczyński obawia się tego, że taka inwestycja będzie wizerunkowym obciążeniem dla partii w zbliżających się wyborach. Jednak odmawia zapłaty za dotychczasowe usługi wykonane przez Birgfellnera. Ten czuje się oszukany.
Jakie są główne zarzuty wobec Jarosława Kaczyńskiego?
Birgfellner składa zawiadomienie do prokuratury. Dostarcza również wiele dokumentów, które pokazują jaki ogrom prac wykonał na rzecz spółki Srebrna. Rozpoczynają się przesłuchania, po których Prokuratura zadecyduje o tym czy wszcząć śledztwo. Ze strony Austriaka jest więc zarzut oszustwa. Jak twierdzi – wykonał pracę, za którą nie otrzymał zapłaty. Jednak dziennikarze wskazują również na inne aspekty, które mogą obciążyć Kaczyńskiego jako polityka. To czy można mu zarzucić działanie bezprawne, czy tylko nieetyczne to kwestia, którą musiałby rozstrzygnąć sąd. Jednak warto przytoczyć argumenty wielu dziennikarzy i publicystów.
W pierwszej kolejności dziennikarze zarzucają Kaczyńskiego to, że partia polityczna nie może prowadzić działalności gospodarczej. Według nich PIS robi poprzez Spółkę Srebrna. A partia może się utrzymywać tyko i wyłączne dzięki dotacjom ze skarbu państwa, oraz ze składek członkowskich. Pozostaje jednak kwestia czy faktycznie można połączyć działania PIS i spółki Srebrna. Zarzuca się również Kaczyńskiemu, że tworzy wokół siebie aurę skromnego polityka, którego ideą jest tylko po polityka i służba państwu, tymczasem z nagnanych taśm ma wynikać, że jest wprawnym biznesmenem. Oczywiście to już tylko i wyłącznie zarzut czysto etyczny.
Jaka jest odpowiedź środowiska PIS?
Jak środowisko PIS zareagowało na publikacje Gazety Wyborczej. Przede wszystkim główna linia obrony polega na rozróżnianiu PIS jako partii i spółki Srebrna jako podmiotu gospodarczego. W tym sensie to nie partia chciała wybudować wieżowce, ale spółka. Ponadto nadal podtrzymywany jest wizerunek Kaczyńskiego jako skromnego posła. Ostatnio w mediach pojawiły się również pogłoski, że będzie próba oskarżenia Birgfellnera o próbę wyłudzenia pieniędzy.