Kiedy wybory do europarlamentu 2019
Zastanawiasz się kiedy wybory do europarlamentu 2019 się odbędą? W tym artykule znajdziesz odpowiedź na to pytanie. Przybliżymy ci również prognozy dotyczące zbliżających się wyborów.
Kiedy wybory do europarlamentu?
Najbliższe wybory do europarlamentu odbędą się 26 maja 2019 roku. Głosować będzie można od godzi 7:00 rano do godzin 21:00. Będzie to oczywiście niedziela, tak aby każdy miał możliwość udania się do komisji wyborczej i oddania głosu na swojego kandydata.
Jakie ugrupowania ubiegają się o mandaty w europarlamencie?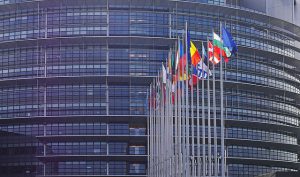 Przede wszystkim o miejsca w europarlamencie ubiegają się ugrupowania związane z krajową sceną polityczną. W sondażach na pierwszym miejscu już od dłuższego czasu plasuje się partia rządząca czyli PIS. Natomiast opozycja, która do tej pory była rozproszona, na rzecz eurowyborów powołała Koalicję Europejską i idzie do wyborów pod jednym szyldem. Prym w Koalicji wiedzie przede wszystkim Platforma Obywatelska. Mamy tutaj również takie ugrupowania polityczne jak Nowoczesna, Polskie Stronnictwo Ludowe, czy też Sojusz Lewicy Demokratycznej. Swoich kandydatów na europosłów wystawi także ugrupowanie Kukiz'15. Warto również zwrócić uwagę na zdecydowanie eurosceptyczną koalicję, którą tworzą korwiniści, zwolennicy Brauna, oraz stowarzyszenie Skutecznie (Liroy). Osobno do wyborów idą partie skrajnie lewicowe – Partia Razem i Unia Pracy. Wato zauważyć, że po powstaniu Koalicji Obywatelskiej zwycięstwo PIS nie jest już takie pewne. Dlatego takie działanie partii opozycyjnych należy uznać z spory sukces, który daje im nadzieje na zwycięstwo w eurowyborach.
Lista PIS
Europarlament nie ma wciąż jeszcze takiej mocy sprawczej jak choćby parlamenty krajowe. Mówi się, że to właśnie w parlamentach krajowych robi się prawdziwą politykę, a wystawienie kogoś w wyborach europejskich to niemalże skazanie na wygnanie. I faktycznie do tej pory było tak, że na europosłów kandydowali politycy albo z drugiego szeregu, albo tacy, którzy aktualnie pełnili żadnej istotnej funkcji. Dlatego też zaskakuje fakt, że na czołówkach list PIS do europarlamentu znaleźli się najważniejsi politycy partii a nawet tacy, który pełnią aktualnie funkcje ministerialne. Według niektórych publicystów jest ot jedynie zagrywka mająca na celu pociągnięcie całej listy do przodu, poprzez umieszczenie na pierwszym miejscu znanego nazwiska. Czy wybrani europosłowie przyjmą mandaty, to okaże się po wyborach. Na europosłów będą kandydować choćby Beata Szydło i Joachim Brudziński.
Koalicja Obywatelska
Wobec takiej taktyki jaką zastosował PIS powołanie Koalicji Obywatelskiej było chyba ostatnią deską ratunku dla całej opozycji. Nie ma co się oszukiwać – jeśli opozycja poszłaby do wyborów rozproszona, to straciłaby wszelkie szanse na zwycięstwo. Żadne z ugrupowań opozycyjnych nie jest na tyle silne, aby w pojedynkę poradzić sobie z PIS. Zjednoczenie opozycji jest więc wydarzeniem doniosłym. A może być jeszcze donioślejszym jeśli koalicja przetrwa do wyborów krajowych, które odbędą się na jesieni. Wówczas istnieje szansa na całkowite pobawienie władzy PIS. Najpierw trzeba jednak wygrać walkę o Europę, a później utrzymać jedność, o co będzie jednak niezwykle trudno
Jakie znaczenie mają wybory do europarlamentu?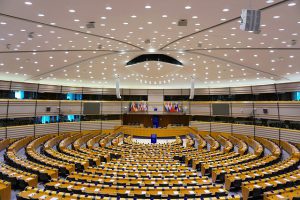 Tegoroczne wybory do europarlamentu wydają się być najważniejsze w historii zjednoczonej Europy. Dlaczego? Ponieważ chyba jeszcze nigdy nie były tak mocne ugrupowania, która są nie tylko eurosceptyczne, ale wręcz podważają sens istnienia wspólnoty europejskiej. Można powiedzieć, że obecne eurowybory to wręcz bój o przyszłość zjednoczonego kontynentu. Bardzo silne ugrupowania o nastawieniu antyeuropejskim mamy choćby we Francji (Front Narodowy), we Włoszech (Liga Północna i Matteo Salvini), czy choćby na Węgrzech (Fidesz). Porażka z tymi ugrupowaniami może rozpocząć powolny koniec europejskiego projektu. Jak dotąd Komisje Europejską zwykle tworzyły wielkie kolacji centroprawicowe i centrolewicowe. Również przed obecnymi wyborami ugrupowania wchodzące w skład tych bloków mają zdecydowanie najlepsze notowania. Jednak podczas wyborów sytuacja może się radykalnie zmienić. Dlatego bardzo ważne jest, aby frekwencja na wybory była możliwie jak największa. Stwarza bowiem to szanse, że zdecydowaną większość głosów oddadzą wyborcy proeuropejscy. Oczywiście warto zachęcać do wzięcia udziału w wyborach. Europa bowiem stoi nad przepaścią.