Pożyczka bez sprawdzania w KRD i BIK
Dzisiaj każdy dąży do tego, by mieć coraz więcej i więcej. Pracujemy ponad miarę, zostajemy w pracy na nadgodziny. Wszystko po to, aby kupić kolejny tablet, telefon czy telewizor. Nie ważne, że stary jest sprawny. Nowinki technologiczne kuszą. Niestety wielu ludzi nie stać na te wszystkie dobra, pomimo tego kupują je. Jak to się dzieje? Normą są pożyczki i kredyty, jednakże dla niektórych jest to zgubna forma pożyczania pieniędzy. Banki dają, to biorę. Tak tłumaczą się dłużnicy. Nie kredytobiorcy, tylko dłużnicy, czyli osoby, które nie spłacają swoich zobowiązań. Czemu tego nie robią? Bo ich nie stać. Czyżby?
Jak kredytobiorca staje się dłużnikiem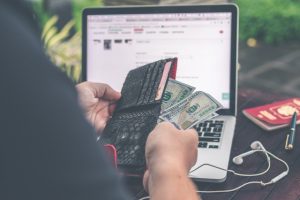 W przeważającej liczbie przypadków osoby, które później stają się dłużnikami, już w momencie brania kredytu wiedzą, że nie będzie ich stać na spłatę. Takie życie na kredyt. Można zrozumieć, iż niektóre osoby są w takiej sytuacji, że biorą pożyczkę, gdyż potrzebują np. na opał. Tylko, że właśnie te osoby, które mają najmniej, ze wszelkich sił starają się spłacać swoje zobowiązania. Duża część dłużników, to osoby, które liczą, że im się "uda". Uważają banki za instytucje charytatywne. Zapominają, że za długi, których oni nie spłacają odpowiada całe społeczeństwo. Bank zarabia na tym, że pożycza pieniądze. To na kliencie spoczywa obowiązek wykalkulowania tego, czy będzie w stanie spłacać swoje zobowiązanie.
Oczywiście, pewnych sytuacji losowych nie jesteśmy w stanie przewidzieć. Jednakże, jak mówiłem kredyty w większości nie są spłacane, pomimo możliwości wpłat choć minimalnych kwot. Rośnie wtedy liczba takich dłużników, którzy dalej szukają pomocy w pożyczaniu pieniędzy. Niestety w banku zazwyczaj nie otrzyma się już żadnych pieniędzy. Rozpoczyna się szukanie w różnych instytucjach pozabankowych, tzw. parabankach.
Gdzie jest dostępna pożyczka bez sprawdzania w KRD i BIK?
Tu spotka te osoby małe rozczarowanie. Biuro informacji kredytowej podlega pod banki i tylko one mają do niego dostęp. Czyli kredyt bez BIK będzie możliwy w każdej firmie, oferującej pożyczki, ale nie będącej bankiem. Gorzej jest z Krajowym Rejestrem Długów. Dostęp do tej instytucji jest szerszy i dane potencjalnego klienta sprawdzają również parabanki i podobne placówki. Firmy te analizują te dane, jednakże zazwyczaj udzielają i tak pożyczek osobom, których dane tam widnieją, ale np. do określonej sumy. Nie ma co się dziwić, że zadłużenie obywateli dalej wzrasta. Mało jest takich, którzy zaciągają kolejną pożyczkę i rzeczywiście spłacają nią poprzednią. Pieniądze zazwyczaj są roztrwaniane. Ponadto wszystkie pozabankowe instytucje doliczają dość często bardzo wysokie koszta, przez co dług zaczyna rosnąć w zatrważającym tempie.
Pożyczki bez zaświadczeń
Oczywiście, wciąż powstają nowe firmy pożyczkowe, które mają coraz mniejsze wymagania dotyczące udzielanych pożyczek. Firmy zdają sobie sprawę z tego, ze istnieje duże ryzyko niespłacenia takiej pożyczki. Odbijają sobie to jednak wysokimi kosztami tych spłaconych. Suma summarum firmy te oczywiście zarabiają, inaczej rynek szybko by je zweryfikował. Rynek pożyczek jest ogromny.
Jak dostać pożyczkę pozabankową?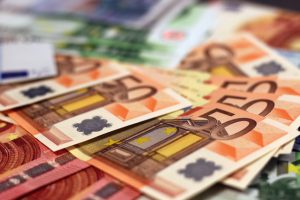 Aby dostać taką pożyczkę wystarczy zazwyczaj posiadać dowód osobisty oraz konto bankowe. Podczas składania wniosku będziemy poproszeni o podanie wszystkich danych z dowodu oraz określenia wysokości swoich dochodów. Nie będziemy musieli ich dokumentować. Warto tu zaznaczyć, że cały proces wnioskowania odbywa się online, przy użyciu komputera podłączonego do sieci. Następnie będziemy musieli potwierdzić swoją tożsamość za pomocą przelewu w wysokości jednego grosza z konta bankowego zarejestrowanego na takie same dane jakie widnieją w dowodzie osobistym. Po decyzji kredytowej oczywiście otrzymamy zwrot owego grosza na własne konto, a jeśli decyzja będzie pozytywna to zazwyczaj w ciągu kilkunastu minut otrzymamy również przelew z pożyczką. Pamiętajmy aby dotrzymywać terminów spłat każdej pożyczki. Jest to bardzo ważne, aby uniknąć różnego rodzaju nieprzyjemnych opłat dodatkowych, które mogą znacznie zwiększyć ogólne koszty pożyczki. Najlepiej jest spłacać pożyczki nawet z kilkudniowym wyprzedzeniem.
Pożyczka za darmo
Ciekawym produktem są także tak zwane darmowe pożyczki. Firmy oferują niewielkie sumy, pożyczając je na okres jednego miesiąca nie pobierając przy tym żadnych dodatkowych opłat. Musimy tylko przed upływem pierwszego miesiąca oddać tyle ile pożyczyliśmy. Oferta taka jest skierowana tylko do nowych klientów.