Praca kierowcy jak wygląda?
Kto może pracować jako kierowca? Na pewno ten kto ma dobry wzrok i nie traci łatwo koncentracji. Przede wszystkim trzeba lubić jeździć samochodem na tyle, by czasem spędzać w nim długie godziny. Wielu młodych ludzi zastanawia się, czy warto zająć się zawodowo jeżdżeniem autem. A praca kierowcy jak wygląda – nie każdy z nich ma pojęcie.
Jak wygląda praca kierowcy?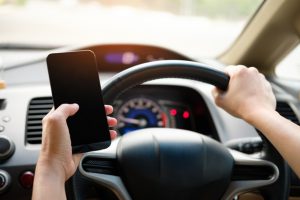 Pierwszą kwestią jest rodzaj pracy. Nie trzeba być formalnie nazywanym kierowcą, by tak naprawdę jako kierowca zarabiać. Chodzi o wszelkie prace, które wiążą się z jazdą samochodem. Należą do nich takie zawody jak przedstawiciel handlowy, szkoleniowiec, instruktor nauki jazdy czy dyrektor regionalny odpowiedzialny za wszystkie oddziały firmy w Polsce. Wszystkie te osoby by zarobić na życie, muszą mieć prawo jazdy i dużo przemieszczać się samochodem. Choć w formalnym rozumieniu jako kierowcy nie pracują.
Jako inny element różnicujący można wskazać zakres działania biznesu. Inaczej wygląda praca osoby pracującej w firmie transportowej i prowadzącej tira, której w domu może nie być kilka tygodni, jeśli ma kurs międzynarodowy. W odmiennym rytmie będzie pracował lokalny przewoźnik, który realizuje zamówienia w obrębie jednego województwa.
Należy też zwrócić uwagę na to, jakie kierowca ma warunki pracy. Czy ma tylko zawieźć towar od punktu A do B, czy ma też dodatkowe zadania, na przykład go wypakować. Tiry jadące w transporty międzynarodowe mają zazwyczaj większe załadunki niż mniejsze firmy spedycyjne, działające tylko na polskim rynku.
Szczegóły pracy jako kierowca
Kierowcy prowadzą samochód w określonych godzinach. Maksymalnie powinni prowadzić od 9 godzin (w szczególnych przypadkach 10 godzin do wykorzystania dwa razy w ciągu tygodnia) w okresie dziennym. Podczas jazdy należy robić postój na rozprostowanie kości i odpoczynek co 4,5 godziny. Po upływie tych 9-10 godzin łącznej jazdy prowadzący pojazd musi odpocząć na dłużej. Kierowca dopasowuje się do układu tygodniowego.
By zostać zawodowym kierowcą oprócz prawa jazdy kategorii C na ciężarówki trzeba odbyć kurs, tak zwaną kwalifikację wstępną i zdać egzamin. Są na nim między innymi pytania dotyczące transportu. W praktyce praca kierowcy jak wygląda, tak wygląda. Często liczy się pośpiech, ale to zły doradca na drodze to raz. A dwa, nie przeskoczy wskazań tachometru. Kombinowanie też nie jest dobry pomysłem. Na trasie kierowcy mają swoje ulubione punkty. Czasem firma sama zaleca, aby jej kierowcy zatrzymywali się w określonych lokalizacjach. Przy drogach szybkiego ruchu i autostradach usytuowane są punkty, które oferują parking, motel, a czasem nawet menu ze specjalnymi rabatami dla kierowców.
Osoby ze smykałką do prowadzenia samochodu znajdą swoje miejsce również we wszelkiego rodzaju służbach, na przykład w wojsku czy Biurze Ochrony Rządu. Zawód kierowcy wykonuje też taksówkarz, który wozi pasażerów w różne punkty miasta. Choć czasem zdarzają się mu i międzymiastowe kursy.
Obecnie nikt nie nazywa nikogo szoferem (chyba że mąż w złości wykrzykuje do żony, że nie jest jej szoferem), ale ten zawód wcale nie umarł wraz z arystokracją. Po prostu przyjął inne formy i przeniósł się chociażby na bogate osiedla.
Predyspozycje do pracy kierowcy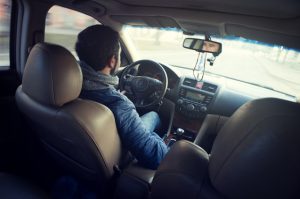 Zawód kierowcy wymaga nie tylko, co oczywiste, umiejętności płynnej jazdy samochodem, ale także pewnych innych predyspozycji. Trzeba umieć przewidywać sytuacje na drodze, wykazywać opanowanie w trudnych momentach i podchodzić do wykonywanej pracy odpowiedzialnie. Niedzielne imieniny u cioci nie mogą być powodem przyjścia następnego dnia do pracy z krążącym jeszcze we krwi alkoholem. W biurze co najwyżej pomęczyłby Cię kac gigant, na drodze mogłoby się to skończyć tragicznie. Dlatego trzeba o tym myśleć zawczasu.
Co ciekawe, kierowcy zazwyczaj nie skarżą się na monotonię. To dziwi, tym bardziej że często jeżdżą tymi samymi trasami. Być może to dlatego, że choć pozycji nie zmieniają, to perspektywę już tak. Inne mają widoki przez szybkę, także każda sytuacja na drodze jest niepowtarzalna. Mimo że zazwyczaj nie mają czasu zwiedzać miejsc, do których jadą i tak są zadowoleni. Oni także poznają świat, tylko od nieco innej strony niż przeciętny turysta. Z pewnością praca kierowcy wymyka się jednoznacznej ocenie, ale raczej trudno nazwać ją nudną.