Strategia radzenia sobie z mobbingiem
Większość z nas w pracy ma kontakt z innymi pracownikami, szefem, czy klientami. Pracujemy z ludźmi i nie zawsze jest to sytuacja komfortowa. Co zrobić, gdy w pracy doświadczamy mobbingu? Jak radzić sobie z takimi sytuacjami? Jakie są drogi wyjścia z takiej sytuacji? Jaka jest strategia radzenia sobie z mobbingiem?
Strategia radzenia sobie z mobbingiem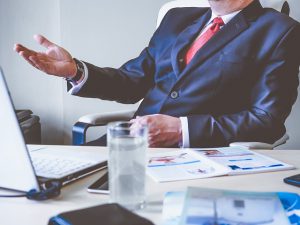 Mobbing jest dużym problemem, w końcu w pracy spędzamy wiele godzin, czasami więcej niż w domu. Nie możemy pozwolić sobie na pracę w tak niekomfortowych, stresujących warunkach. Jak sobie poradzić? Strategia radzenia sobie z mobbingiem często wynika z naszych cech charakteru. Jedni z nas od razu pójdą na kompromis, inni doprowadzą do konfrontacji. Jednym ze sposobów radzenia sobie z mobbingiem jest konfrontacja. Podjęcie natychmiastowego i zdecydowanego działania jest jednym z najskuteczniejszych sposobów na mobbing. Szczera, i co ważne natychmiastowa, rozmowa, w której określimy co nam się nie podoba jest najlepszym wyjściem z sytuacji. Określenie granic, których nikt nie może przekroczyć, jest najlepszym rozwiązaniem. Wymaga jednak konfrontacji z szefem. Jest to trudna metoda. Wymaga odwagi i determinacji. Jest jednak najskuteczniejsza, chociaż najrzadziej używana. Jest to postawa asertywna i najbardziej skuteczna.
Wypieranie problemu
Najmniej skuteczną, chociaż najczęściej wybieraną metodą walki z mobbingiem jest unikanie kontaktu z szefem. Metoda ta nie prowadzi do niczego dobrego. U pracownika, który doświadcza mobbingu, powoduje frustrację. Nie prowadzi do żadnych rozwiązań. Jedyne co można osiągnąć dzięki takiemu działaniu to ciągłe przedłużanie się sytuacji. Szef sam, bez ingerencji z niczyjej strony, nie zmieni swojego zachowania. Jedynie może dojść do eskalacji niepożądanych zachowań. Ta strategia radzenia sobie z mobbingiem jest dla pracownika najmniej korzystna i skuteczna. Długotrwała sytuacja może doprowadzić do spadku własnej wartości i narastającej frustracji.
Ingracjacja
Kolejna strategia radzenia sobie z mobbingiem stosowana przez pracowników to ingracjacja. Polega ona na próbie wkupienia się w łaski szefa. Małe przysługi, podlizywanie się dla zdobycia sympatii szefa, by przestał stosować swoje metody. Metoda opiera się na nadziei, że szef w końcu polubi pracownika i przestanie go szykanować.
Inna strategia radzenia sobie z mobbingiem, to szukanie wsparcia u współpracowników. Szykanowany pracownik dzieli się wrażeniami i odczuciami z innymi pracownikami. Metoda ta nie przynosi konkretnych rozwiązań. Jedynie pozwala pracownikowi zrzucić złe emocje. Natomiast nie niesie za sobą żadnych skutecznych i konkretnych rozwiązań. Sytuacja cały czas pozostaje bez zmian. I ni zmieni się, gdyż nie ma do tego żadnego bodźca.
Z tych kilku słów wynika, że najskuteczniejsza strategia radzenia sobie z mobbingiem to konfrontacja z szefem. Inne metody, może przyniosą chwilowe ukojenie, ale na pewno nie przyniosą rozwiązania problemu.
Zmiana miejsca pracy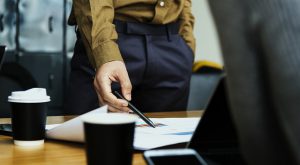 Jednak część pracowników, którzy zmagają się z mobbingiem z pewnością zastanawia się czy tak naprawdę w ogóle warto ty walczyć i czy nie lepiej po prostu zmienić otoczenie? Wydaje się być to rozwiązaniem dość prostym i jest to raczej kapitulacja, jednak warto się nad nim zastanowić. Załóżmy, że jednak podejmujemy walkę w mobbingiem firmie. Jaka jest szansa, że w przyszłości będzie tam lepiej? Czy pracodawca, szef zmieni swoje nawyki i sposób zarządzania firmą? Wydaje się to mało prawdopodobne. Chyba jednak lepiej z takiej pracy uciekać jak najszybciej. Oczywiście w teorii brzmi to banalnie, w praktyce może jednak oznaczać jeszcze konieczność przepracowania okresu wypowiedzenia w miejscu, które jak najszybciej chcielibyśmy opuścić. Jednak to również czas na poszukiwanie nowej, lepszej pracy.
Jak znaleźć nową pracę?
Jak jednak w ciągu tego krótkiego czasu znaleźć nową pracę? Warto sprawdzić ogłoszenia w serwisach internetowych, które dedykowane są właśnie ofertom pracy. Znajdziemy tutaj bez wątpienia mnóstwo ofert i możliwe, że któraś z nich spełni nasze oczekiwania. Naturalnie zawsze również warto udać się do najbliższego urzędu pracy i tam zaczerpnąć informacji o jakichś ciekawych ofertach z lokalnego rynku. Oczywiście dobrym rozwiązaniem jest również szukanie ofert na branżowych grupach na Facebooku. Tutaj również często pracodawcy ogłaszają zapotrzebowanie na konkretnych pracowników. Niemniej wydaje się jednak, że jest to najlepsza forma poradzenia sobie z problemem mobbingu. Po prostu znalezienie sobie nowej, lepszej pracy.