Jak zaplanować domowy budżet?
Nie tylko osoby o skromnych dochodach zastanawiają się jak zaplanować domowy budżet. Każdy, kto chce oszczędzić, powinien mieć plan finansowy. Dodatkowa gotówka przyda się każdemu ponieważ zawsze możemy być zmuszeni do ponoszenia niespodziewanych wydatków. W takich własnie wypadkach warto jest mieć odpowiednią poduszkę finansową aby nie było konieczne zaciąganie różnego rodzaju zobowiązań finansowych. Czy jednak oszczędzanie jest takie łatwe? Jak rozpocząć i ile czasu będziemy na to potrzebowali? Okres miesiąca to minimum, by zacząć regularnie odkładać. Sprawdźmy zatem szczegóły.
Jak się do tego zabrać?
Warto zacząć od policzenia wszystkich wydatków w miesiącu. Można to robić metodą tradycyjną, czyli spisywać wszystko na kartce i dzielić sobie na poszczególne kryteria, albo skorzystać z gotowych programów i aplikacji, których sporo jest w internecie. Dlaczego warto spisywać wydatki? By przekonać się ile mamy kosztów stałych, a z czego możemy zrezygnować. Koszty stałe to opłaty za czynsz, kredyt, paliwo do samochodu czy bilety na komunikację publiczną. Należą też do nich rachunki za prąd, wodę czy gaz, a także jedzenie. Do kosztów stałych możemy także zaliczyć chociażby raty aktualnych zobowiązań finansowych, a te często potrafią być lwią częścią budżetu i warto pomyśleć o ich redukcji za pomocą konsolidacji.
Na co trzeba uważać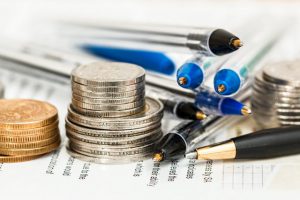 Im więcej kategorii w budżecie, tym nasze badanie będzie dokładniejsze. Warto podzielić jedzenie na to przyrządzane w domu, a także kupowane poza domem. Wiele osób zdziwiłoby się jak dużo wydają na zakupy na przykład gotowych kanapek, które kupują przed pracą. Ich koszt jest niewielki, ale po zsumowaniu okazuje się, że może bez problemu sięgać kilkaset złotych. Jeśli dodamy do tego jeszcze kilka zamówionych z restauracji lub barów obiadów, może się okazać, że kwota na jedzenie poza domem przewyższa wydaną na posiłki przyrządzane w domu.
Warto też wziąć pod uwagę wydatki okolicznościowe. Nie ma się co oszukiwać, będą takie co miesiąc. To ubezpieczenie mieszkania, samochodu, przegląd auta, wymiana opon, naprawy, komunie, prezenty itd. Warto mieć je w osobnej rubryce. I warto zabezpieczać na ten cel z góry ustaloną kwotę pieniędzy co będzie stanowiło swoiste zabezpieczenie naszego budżetu.
Jak zaplanować domowy budżet
Gdy mamy już spis (wystarczy z jednego miesiąca, ale jeśli zrobimy więcej, będzie bardziej miarodajny), możemy przystąpić do planowania. Jeśli chcemy oszczędzić, a po miesiącu nie zostało nam nic na koncie, zastanówmy się czy mamy z czego rezygnować. Może rzadziej będziemy wybierać się do restauracji? A może częściej samodzielnie przygotujemy śniadanie do pracy, które często nie wymaga skracania snu? Najlepiej zastosować metodę małych kroków. Zacząć od niewielkich zmian, by przekonać się, że da się to zrobić i po miesiącu określona kwota zostanie na koncie.
Najważniejsze jest jednak to, by nie czekać z odkładaniem na koniec miesiąca. Zdecydowanie lepiej jest odłożyć zaplanowaną kwotę na początku miesiąca, a gospodarować pozostałą częścią środków. W razie naprawdę nieprzewidzianych wydatków będzie można do niej sięgnąć, zawsze będzie też stanowić swoistą poduszkę finansową. Gdy z odkładaniem będziemy czekać na koniec miesiąca, a nie mamy wprawy w oszczędzaniu, szybko może się okazać, że mimo planów, wcale nie mamy czego odłożyć. Jest też to ważne z psychologicznego punktu widzenia – od razu po rozpoczęciu oszczędzania widzimy jego efekt.
Inwestowanie nadwyżek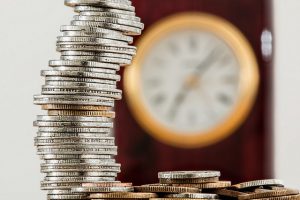 Jeśli po kilku miesiącach uda nam się odłożyć określoną sumę pieniędzy to warto jest ją zainwestować w jakieś bezpieczne instrumenty finansowe. Nie dadzą może one jakiegoś spektakularnego zysku, ale pieniądze będą bezpieczne i zawsze możemy zyskać te kilka procent. Dla osób bardziej lubiących ryzyko można również polecić inwestycję w akcje spółek giełdowych. Jeśli wybór spółek będzie przemyślany może okazać się to całkiem dobrą lokatą kapitału. Pamiętajmy jednak, że od takich zysków także musimy zapłacić podatek, który jest niemały. Planując zyski musimy więc mieć na uwadze wysokość ewentualnego podatku.